Food safety failures in the almond industry can be catastrophic, so chemistry and microbiological testing for nuts is critical to ensuring a safe product. From aflatoxins and Salmonella to pesticides and heavy metals, growers and producers are routinely challenged to minimize risk through use of Good Agricultural Practices (GAPs), Good Manufacturing Practices (GMPs), and product testing using Good Laboratory Practices (GLPs).
Almond and other tree nut testing using multiple platforms and methods can identify pathogens and contaminants before they cause foodborne illness outbreaks and prompt FDA mandated and voluntary recalls. While identifying risk is critical, so too is rapid confirmation of product safety also through chemistry and microbiological testing for nuts. Accurate and fast results can eliminate supply chain disruptions. Expertise is the name of the game when it comes to the California almond industry, and Certified Laboratories, A Certified Group Company, delivers that expertise with 24-hour turnaround times for aflatoxins and some pathogen testing.
So, why choose Certified Laboratories as your laboratory partner for chemistry and microbiological testing for tree nuts?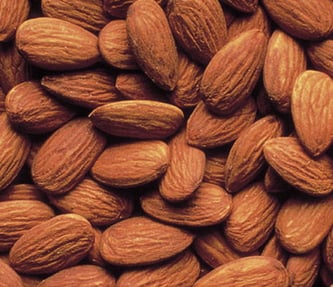 Certified Laboratories provides multiple platforms for chemistry and microbiological testing for almonds, pistachios, walnuts, macadamias, and other tree nuts.
We're an Almond Board of California Recognized Expert
Our established history is one reason Certified Laboratories is a top testing lab in California. With more than 15 years serving the nut industry, Certified Laboratories is an Almond Board of California recognized expert with capabilities across all Almond Board approved validation studies, in addition to being a TERP-approved process authority.
Our USDA certified, ISO 17025 accredited almond and other tree nut testing laboratories offer routine microbiological testing and analysis for aflatoxins, ochratoxins, pesticides, and other contaminants like heavy metals that can cause product rejection. Food Safety Net Services (FSNS) Lab+, the contract research division of Certified Group, has conducted dozens of validation studies on a wide range of processes including steam pasteurization and oil roasting. We have the expertise to conduct your next validation for almonds or other tree nuts. Download our 5-step validation checklist so you know what to expect before your validation study.
We're Nuts About Customer Service!
Does your laboratory keep all platforms running so it can conduct any chemistry or microbiological test for almonds or other nuts at a moment's notice? Does it offer a flexible pickup schedule?
Certified Laboratories' location in Turlock, California operates 24/7/365. That means when you are ready for almond, macadamia, walnut, pistachio, or other tree nut testing, so are we. Our couriers pick up and deliver your product to our lab, and our team of trained technicians applies the highest level of customer service and accredited science to help meet your needs.
Our results are delivered quickly, in an easy-to-understand detailed report. When you have a question or need clarification, our expert scientists are just a phone call or email away. We pride ourselves on customer service and customer communication. We are here for you and will not keep you waiting.
Need access to your results after hours? Our online portal "CertLabLink" grants you encrypted access to your sample information. There you can check on test progress, print Certificates of Analysis or even download your results into Excel files for data-mining purposes.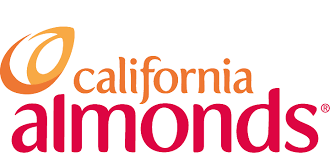 Certified Laboratories is a USDA approved laboratory for analysis of aflatoxins in almonds and pistachios. We can also validate any Almond Board of California approved process.
Improved Environmental Mapping and Monitoring with emma®
Our environmental monitoring capabilities are second to none. Through our proprietary environmental mapping and monitoring software known as "emma", we help you manage your environmental monitoring program, demonstrating diligent adherence to your regulatory responsibilities to FDA and third-party auditors.
Emma performs facility mapping, schedules sampling, organizations all your data, prints sample labels, and more. It's a free tool for our clients that helps you obtain results faster and save money without sacrificing quality.  
Regulatory Assistance is Just a Phone Call Away
Sometimes a little help can go a long way. When you need help with GAPs, GMPs, or strengthening your environmental monitoring program, look to EAS Consulting Group, A Certified Group Company.
With more than 200 experts in FDA, USDA, and state regulations, we help growers, producers, manufacturers, packers, and distributors ensure an understanding of regulatory compliance responsibilities and how to achieve them. We offer onsite and remote assistance and training on the FDA's Food Safety Modernization Act, the USDA National Organic Program, and more. Help is always just a phone call away.
Learn more about our chemistry and microbiological testing and regulatory services for the tree nut industry. Put our services to work for your business today.